Research the New 2023 Audi A6 in Cuyahoga Falls

Introducing the 2023 Audi A6 in Cuyahoga Falls
The Audi A6 represents a highly acclaimed luxury sedan that is popular with Cuyahoga Falls drivers for its style, comfort, and performance. Now, the 2023 Audi A6 sets the bar even higher with an array of new features and upgrades that make it the most advanced and sophisticated sedan to drive around Akron. We are eager to take you through a closer look at the 2023 Audi A6, exploring its performance, design, technology, trim levels, and safety features.
Performance
Under the hood, the 2023 Audi A6 draws power from a 2.0-liter four-cylinder engine that produces 261 horsepower. This engine pairs with a seven-speed automatic transmission that delivers smooth and responsive gear changes. The A6 also has a 3.0-liter V6 engine that generates 335 horsepower, providing even more power and acceleration. It features Audi's legendary Quattro all-wheel drive system, which provides excellent traction and stability in all conditions around Canton.
Design
The 2023 Audi A6 features a sleek, modern exterior design with sharp lines and elegant curves. The front grille is wider and more aggressive than ever before, while the headlights have a sharper, more angular shape. The car's rear has updated LED taillights and a redesigned bumper, giving the A6 a more dynamic and sporty appearance.
The interior is elegant, with a spacious and luxurious cabin packed with advanced technology. The seats arrive upholstered in high-quality leather, while the dashboard and door panels have soft-touch materials and high-quality wood or metal trim. The center console features a large infotainment screen that you can control by touch or voice, and the digital instrument cluster provides clear and concise information to the driver.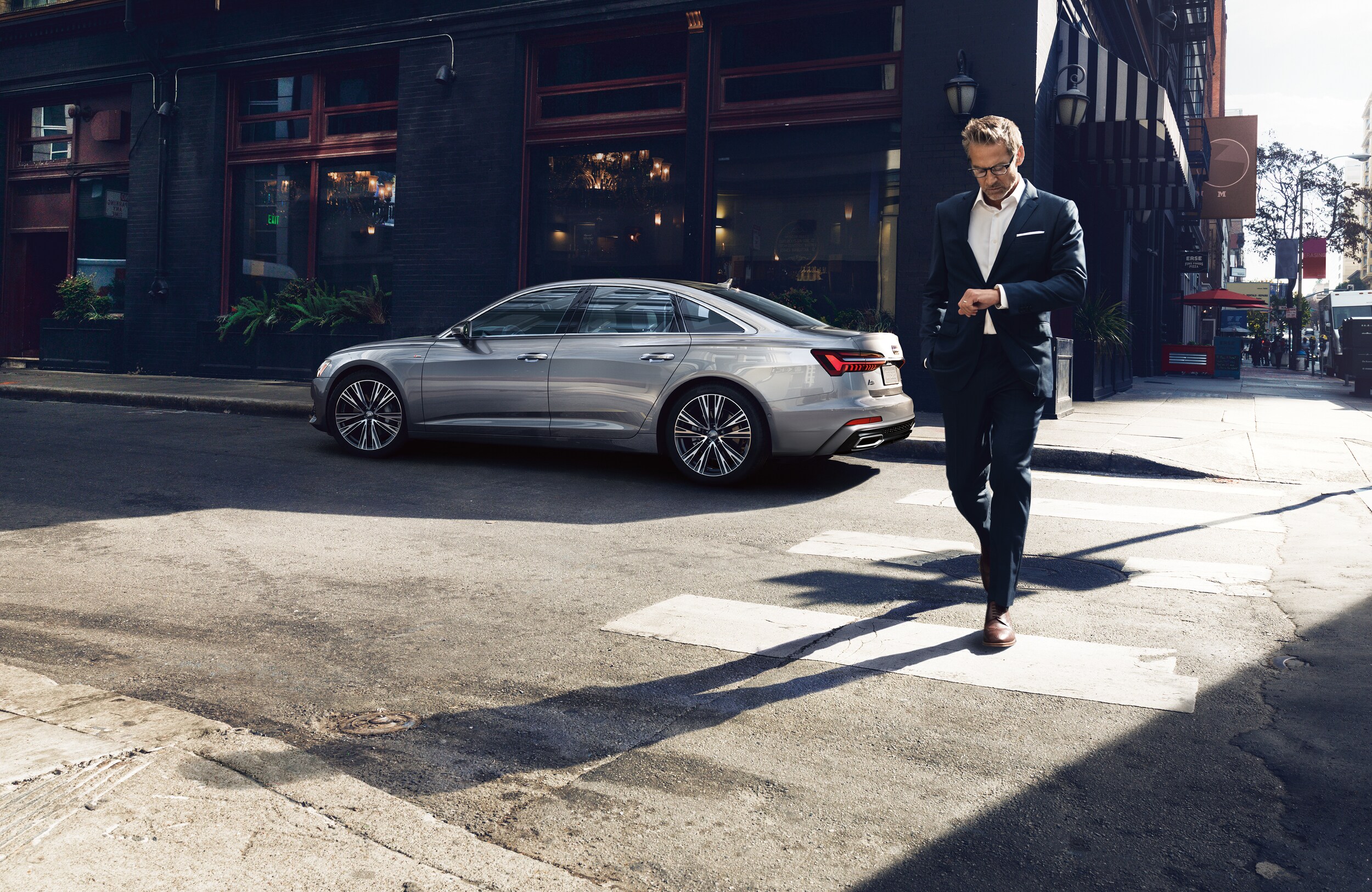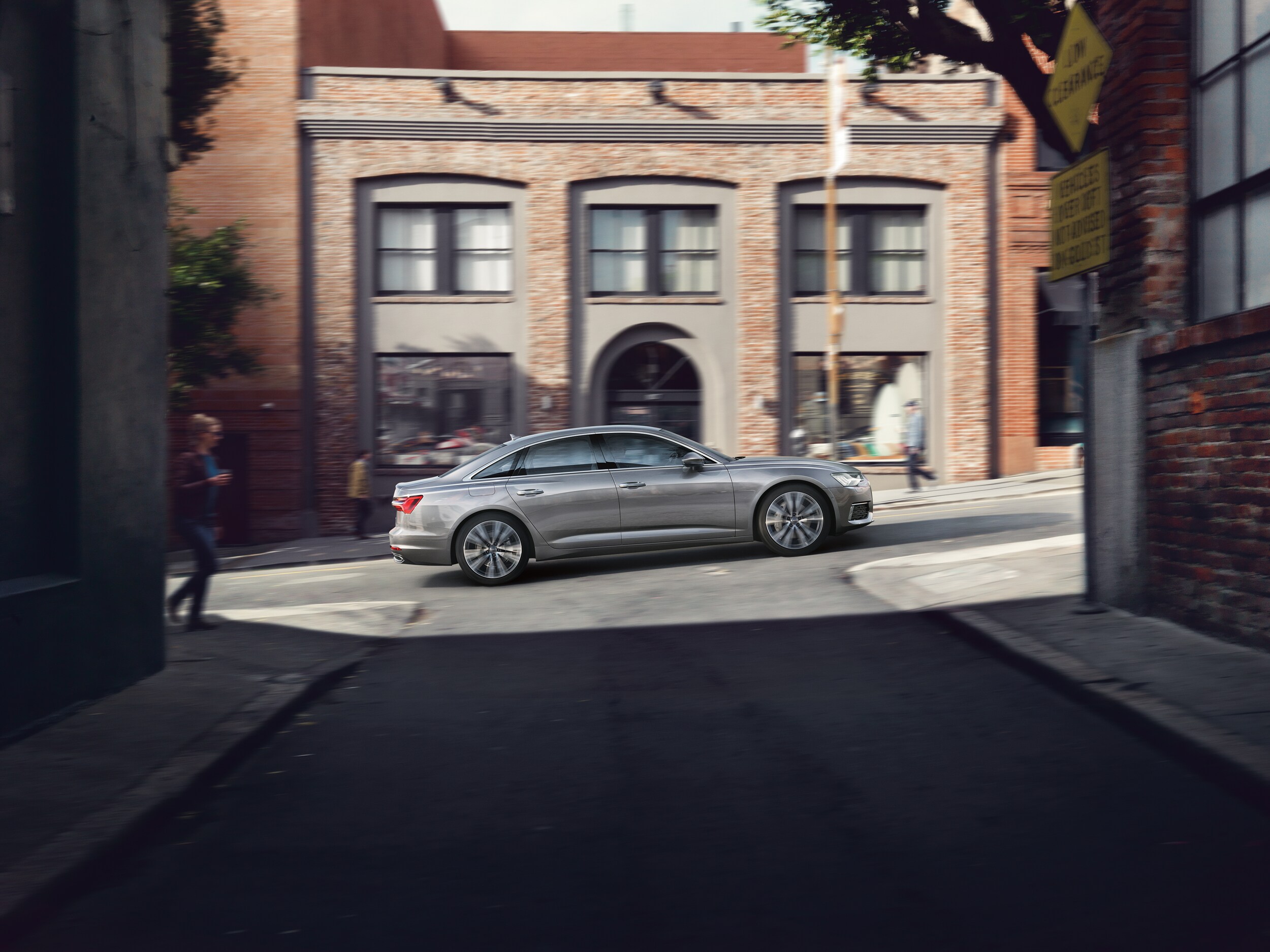 Technology
The new Audi A6 comes loaded with advanced technology features, including a 10.1-inch infotainment screen, a 12.3-inch digital instrument cluster, and a heads-up display that projects important information onto the windshield while you cruise to Kent. The infotainment system includes features such as Apple CarPlay, Android Auto, and Audi Connect, which provide real-time traffic updates, weather forecasts, and other useful information.
The 2023 A6 also comes with a range of driver-assistance features, including adaptive cruise control, lane departure warning, blind-spot monitoring, and rear cross-traffic alert. Additionally, the A6 offers a 360-degree camera system that provides a bird's-eye view of the car, making parking and maneuvering in tight spaces much easier.
Trim Levels
The upscale Audi A6 is available in three trim levels: Premium, Premium Plus, and Prestige. The Premium trim includes leather upholstery, a panoramic sunroof, tri-zone automatic climate control, and a 10.1-inch infotainment screen. The Premium Plus trim has a Bang & Olufsen premium audio system, a 360-degree camera system, and wireless smartphone charging. The top-of-the-line Prestige trim includes all the features from the lower trims, as well as a heads-up display, a power trunk lid, and ambient interior lighting.
Safety
The sedan has your safety in mind, and it comes with a range of advanced safety features to protect the driver and passengers as you drive it around Cleveland. Additionally, the A6 is available with additional tech features, including adaptive cruise control, lane departure warning, blind-spot monitoring, and rear cross-traffic alert. It also offers Audi Pre Sense, which uses sensors and cameras to detect a potential accident.
The sophisticated Audi A6 is a stunning luxury sedan that combines cutting-edge technology, exceptional performance, and an elegant design. With its powerful engine, advanced safety features, and luxurious interior, the A6 is the right car for drivers who demand the very best. Whether you're looking for a car for commuting, weekend getaways, or long road trips, the 2023 Audi A6 has everything you need to make every journey a pleasure. Please contact our dealership and learn more about this elegant sedan.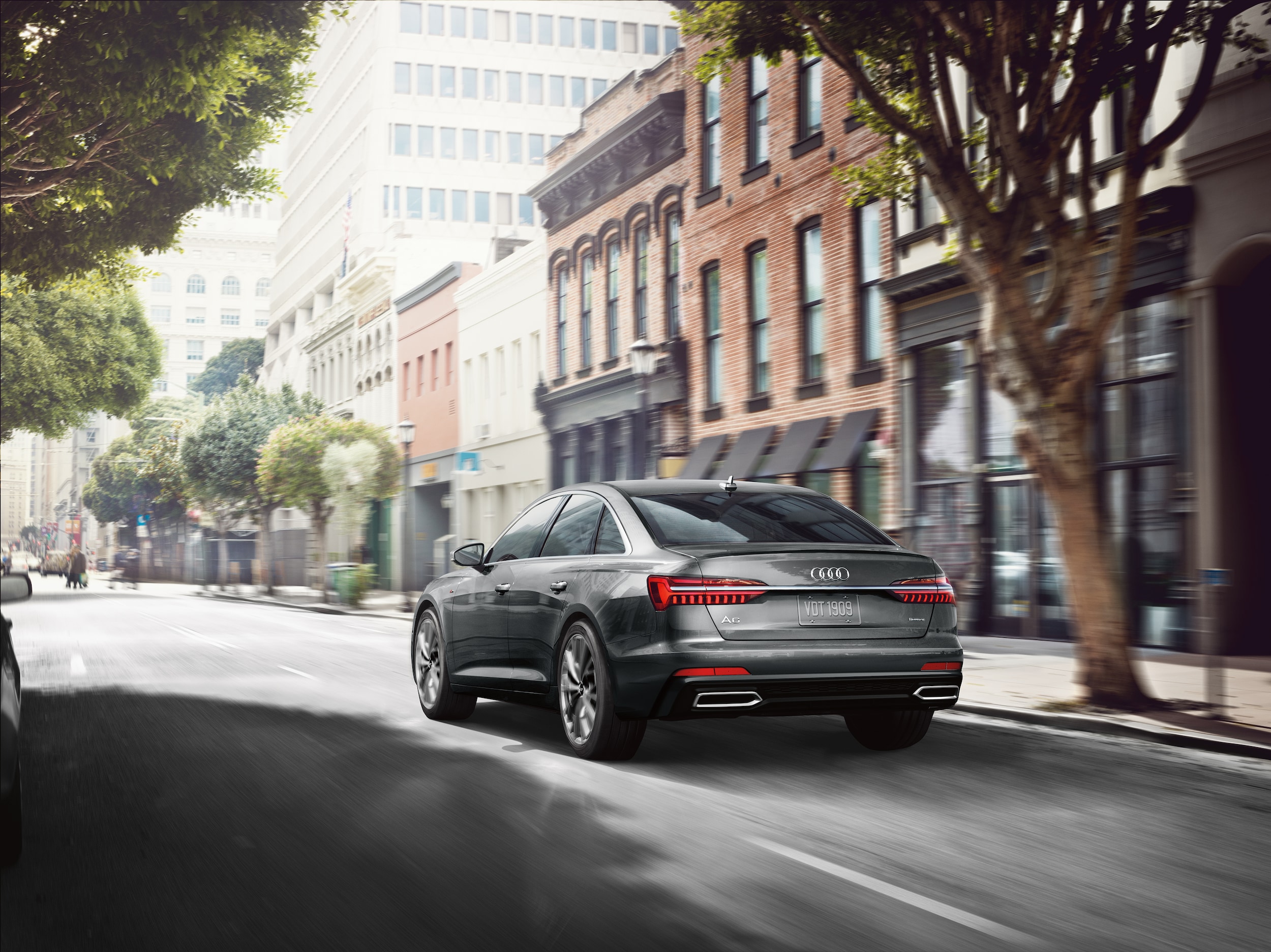 How can we help?
* Indicates a required field